TMTPLAY has the most exciting fish shooting games
If you enjoy playing shooting games, then you'll love the selection of fish shooting games at tmtplay. The games are easy to play and have a variety of different rewards and bonuses. You can play them for real money or just for fun. The graphics are beautiful and the gameplay is smooth, so you won't have any problems getting in on the action!
TMTPLAY's popular fish shooting game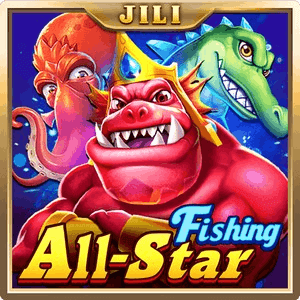 How to play online fish shooting games?
These are simple yet very entertaining games with nice graphics and sound effects. The rules of these games are similar, your task is to shoot as many fish as possible in order to earn points and cash prizes. You can also choose between three levels in these games: easy, medium or hard. In each level there are different types of fish that have different values. The higher value they have the more points you get when shooting them down!
How to play fish shooting game
The rules of each fishing game remain same across all modes so it will be easier for you if you already know how to play one type of game then you can easily learn other modes too!
Fish shooting game rules:
1) Choose the fish shooting game you want, select the weapon you want and place your bets.
2) At the beginning of the game, many targets will appear on the screen and you can shoot at them.
3) When you successfully defeat the target, you will get the corresponding money.
4 tips to Increase winning at fish shooting games
Besides knowing the rules of fish shooting, there are also some tips you can use to increase your chances of winning the game, so let's take a look at the following four points:
Choose the right weapon: The weapon in the game is the amount you bet, the higher the amount the higher the attack power, you can change the weapon according to the target.
Choose the target to shoot: There are many targets in the fish shooting game, all of which have different strengths and bonuses, and usually the smaller the target the smaller the bonus.
Use weapon bounce to attack: When you are shooting at a target, you can use the game border to make a bounce attack so that you don't waste bullets and increase your chances of winning.
Change rooms in time: When you feel that you have no more targets to shoot in the game, you can just change rooms and continue.
Test your skills and enjoy the chance of winning big prizes
If you like shooting games, then you will love our fishing games. The combination of shooting action and a sense of gambling makes our fishing games very popular among online gamblers. Join TMTPLAY today and try out this exciting game.